Christopher St John (Incumbent)
Reverend Dr Chris St John grew up in Newtownabbey and attended the Church of the Holy Spirit. He was educated at Belfast Royal Academy where he met his wife, Andrea. For many years they lived in Holywood where their three children grew up. The family attended the parish of St Phillip and James, Holywood.
Rev Chris is a keen guitarist and played regularly in the worship team in Holywood. Prior to entering the ordained ministry, he spent many years involved in adult training and education. He possesses several degrees together with a PhD in Education from the University of Ulster.
After attending the Church of Ireland Theological Institute, he was appointed as deacon in Holy Trinity, Woodburn. Upon ordination to priest, he served as curate in St Mark's, Dundela. In January 2021 he was instituted as rector of St Nicholas.
Rev Chris is passionate about encouraging Christian discipleship and spreading the gospel.
He loves all things Italian, especially pizza and can often be seen riding around Carrickfergus on a Vespa.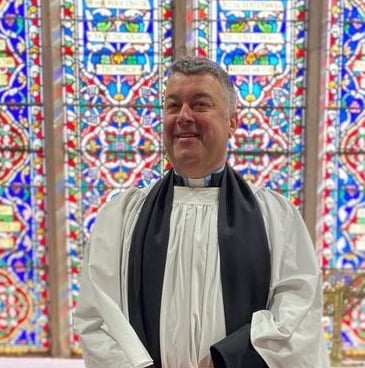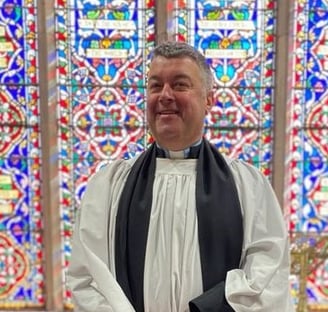 Mr Philip O'Neill
Mrs Diane Innes
Mr Stuart Horner
Mrs Alison Kane
Mr Raymond Gilbert
Mrs Jean Stewart
Below are the results from the last General Vestry elections.
The meeting was held on Wednesday 17th April 2023.
Rector's Church Warden - Mr Philip O'Neill
Peoples' Church Warden - Mr Samuel Stewart
Rector's Glebe Warden - Mr Roy McAlister
Peoples' Glebe Warden - Mrs Christine Cahoon
Mr John Richardson
Mrs Christine Cahoon
Mr Ray Gilbert
Mrs Sharon Maxwell
Mr Robert McNeill (Reserve)
Mrs Valerie Kirk (Reserve)
Mrs Janice Nelson (Reserve)
Mrs Tamara Milligan (Reserve)

Linda Mulvenny
Ray Gilbert
Alan Miles
Julie Irvine
Katrina Todd
Valerie Kirk
Philip O'Neill
Diane Innes
Graeme Miles
Sharon Maxwell
Samuel Stewart
Roy McAlister
Tamara Milligan
Robert McNeill
Christine Cahoon
Mr John Richardson
Mr Lynn Rodgers
Mrs Christine Cahoon
Mrs Valerie Kirk

Mrs Janice Nelson (Reserve)
Mr Ray Gilbert (Reserve)
Mrs Sharon Maxwell (Reserve)
Mrs Linda Mulvenny (Reserve)

Mr Robert McNeill
Mr Graeme Miles (Reserve)
Get In Touch

028 9336 0061
office@saintnicholas.org.uk

Address

St Nicholas' Parish Halls
3 Lancasterian Street
Carrickfergus
BT38 7AB
N Ireland